NOTE NOTE NOTE: Wednesday, Sept 22nd … Larry's Bellevue Gardens will be closing at 5:30m vs 6:00pm. Sorry for any inconvenience. We will open with regular hours Thursday morning.
Hello Gardening Friends!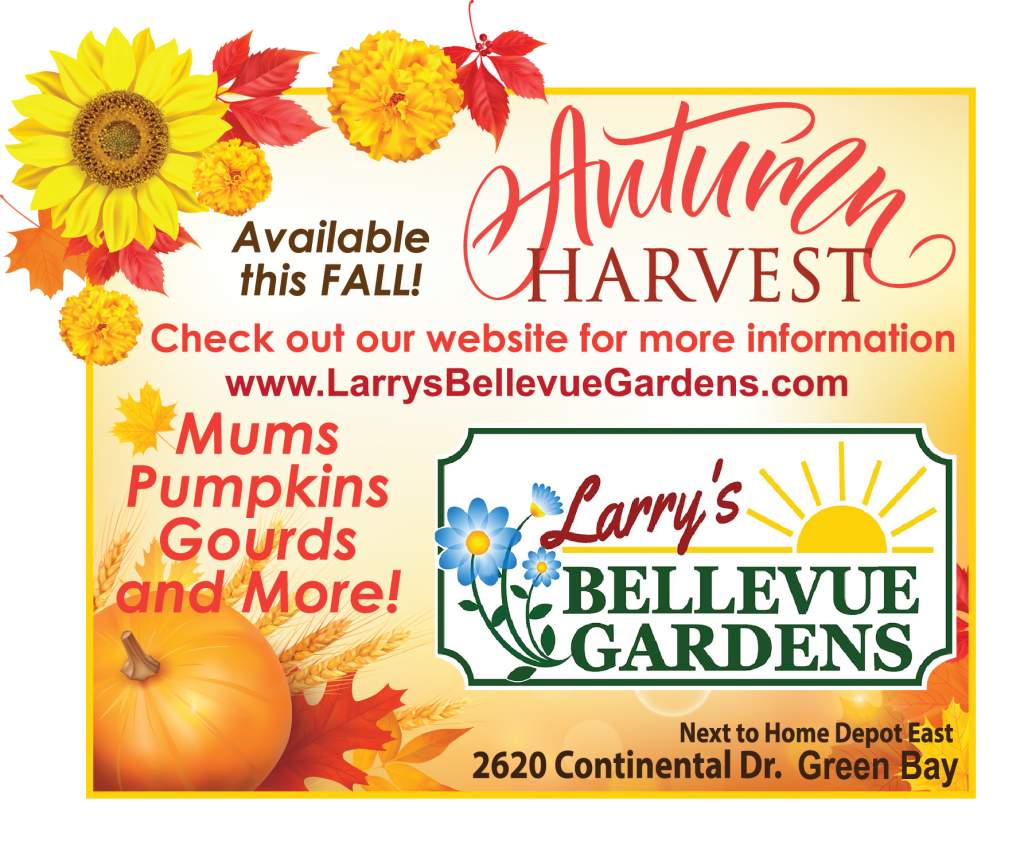 The mums are starting to color and look amazing. As of this week, we have extended our hours to allow customers access to these beautiful plants. As this ad states, we will be introducing Fall product in 2021! Our son, Nathan, has been busy growing garden mums to add color to your front porches and yards this Fall. He has filled our gardens and an Aunt and Uncle's with pumpkins, gourds, Indian corn and more. We currently have garden mums, kale, pansies and other fall accents. The gourds, pumpkins and other garden items will be harvested and available as they reach their peak colors. Looking forward to sharing all with our gardening friends.
Please note another event to be held at Larry's in September. This is a great opportunity of our gardening friends to have access to many different varieties of Hostas and Daylilies in one spot!
COVID 2019 Safety Steps:
– Mask according to your vaccination state or feelings. Our business is out doors with plenty of air flow for all that visit. We ask everyone to respect each other's masking choice and spacing wishes.
– Hand sanitizing stations at entrances and exits.
We look forward to seeing old and new gardening friends.
2021 Fall price list to be posted soon.