Who we are
Larry's Bellevue Gardens Inc. is a family owned business formed in 1996. Larry had been working in the horticultural industry for seven years prior to Larry and Vicki purchasing Larry's Bellevue Gardens. They are hardworking entrepreneurs that strives to provide quality plant products and exceptional service in the business.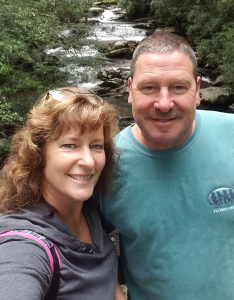 They grow what they sell on site. Starting in January and sometimes sooner, they are preparing annuals, vegetables, hanging baskets, containers, perennials (including roses) with quality in mind. They will work with their customers to create a colorful landscape customized to their needs, goals and desires.
Larry, Vicki and their four young sons, Nathan, Nicholas, Michael and Lucas want to thank you for your patronage and hope you enjoy your shopping experience at Larry's Bellevue Gardens.
Customer Satisfaction is important to us!
At Larry's Bellevue Garden, we are confident the quality of our merchandise will meet, if not exceed your expectations. If you are not satisfied with your purchase simply follow the instructions below.
Rose Bushes are guaranteed for the purchase price within the growing season. Guarantee void if plant isn't given proper care and watering. Upon presentation of a cash register receipt and plant material, the customer may either replace for the exact item (upon availability), for other merchandise in the store or a gift certificate for future purchase.
Annuals, Perennial, Vegetables and Herbs are NOT included in the guarantee. All Sales are Final.